Home » Local Information » Here
Visitors Welcome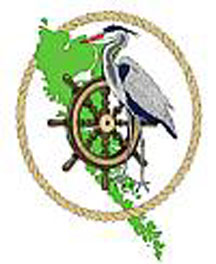 Thank-you for visiting Masset, on the mystic islands of Haida Gwaii. Our community is a vibrant and energetic place with wonderful vacation opportunities for all ages and interests.
Long known for its fantastic sportfishing experiences for wild Spring Salmon or Pacific Halibut the Masset area also boasts the most diverse and developed hiking trail systems found anywhere on the Islands. Naikoon Provincial Park located 10 km east of Masset has hundreds of kilometers of trails from short walks to multi-day back-county tours including a fully developed boardwalk trail built to be accessible for people with mobility issues along the Hiellen River to the base of the Blow Hole.
The Delkatla Nature Sanctary has hiking trails as well and boasts incredible birdwatching from one of the many observation towers built overlooking the Sanctuary. Some species of note include Sandhill Cranes and recently Snowy Owls on their winter migration. Make sure you stop by the Nature Centre on Trumpeter Drive operated by the Delkatla Nature Sanctuary Society to see the displays and learn the facinating history of this reclaimed sanctuary.
Culture has always been a draw for visitors to the Islands and the unique Islands culture combined with the impressive and re-emerging Haida culture of our Haida neighbours has made Masset a centre for world renowned art. Many artists operate from small studios located in their homes and are always happy when visitors stop by to see their wares.
If golf is a pastime of yours our course offers incredible scenic vistas overlooking Dixon Entrance and the islands of southern Alaska. To add to the course's unique location the Canadian Forces Station Masset, part of the Cold War DEW line, provides the land side backdrop. Clubs are available at the Clubhouse for rent.
Although there are no ATV designated trails on Haida Gwaii, responsible ATV use is permitted along the more than 150 km of beaches beginning in Masset.
Camping allows visitors to get in touch with an important part of the Islands lifestyle, a relaxed enjoyment of time in peaceful surroundings. Private and Provincial campgrounds with all levels of service and amenities are in the area as are quaint holiday homes and upscale Bed and Breakfasts for those wanting a more refined touch.
While here stop by to say Hello at the Village of Masset office on Main St. or during the summer at the Northern Haida Gwaii Visitor Centre at Mile Zero of the Yellowhead Highway. We appreciate your interest. Thanks for visiting!